While you are on a limited spending budget, you tend to end up lusting over and wishing for a long list of things. I decided to start a post so I can share with you want I have been wanting, maybe you guys will have some insight on whether or not the items are worth it, and mainly just to keep an online list of everything I am after. Now for the wishlist..
This beautiful creation is from the Body Shop and is fairly popular with UK bloggers, which is how I discovered the product. This retails for $28.95 AU which I don't think is unreasonable as I expect this product would last me quite a while. I am currently using a sample bronzer I received in a Clarins gift bag, as my other Australias bronzer was way too dark for me. This has been on my wish list for a few months now so I do plan on eventually purchasing this, when I am no longer on a spending ban.
This palette has yet to be released in Australia, so I may have to search eBay in order to grab this for myself. It is an absolutely gorgeous shimmer brick style highlighter which looks reminiscent to the lovely offering by Bobbi Brown. In the US it is available in three shades, Peach Glow, Bronze Glow, and Rose Glow (pictured). The retail for $9.59 US on the Target online website, it would of course be a lot more expensive than that if this product is released in Australia.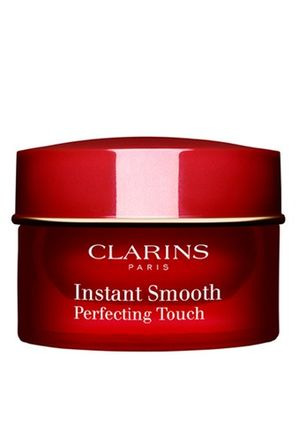 I only use a cheap mattifying primer from Loreal currently, I am still not sure whether or not it actually does much to keep my foundation staying longer or whether it actually keeps my skin oil free. I have heard really good reviews and considered getting this primer for Christmas but I already had so many other things I wanted so I left this out of my Christmas wish list. I am really regretting my decision and this has since stayed on my wish list. This retails for $38 AU in Myer but you can get this from
adorebeauty
for $31.92.
I have had this lip butter on my
feel unique
wish list for quite a while now. It is $16 AU which seems quite expensive for just a lip balm type product, which is why it hasnt been put in my basket just yet. I have heard many good things about these Korres lip butters, they come in a range of flavours, and I would be happy to try any of them, but I just have a weakness for mangoes. The packaging does not really remind me of mangoes but looks very lovely and vibrant nonetheless. This may have to stay in my wish list for a while longer though as I am not quite ready to part with so much for a lip butter.
I have recently bought a few items that I will be reviewing soon that have been on my wish list, I am excited to test them all out. I just hope they live up to my expectations! I also have a few more things I am wanting, mainly home items as we will soon have some more room in our house so the spaces must be filled with beautiful things. Another Ikea trip will be coming up soon I foresee.
What have you got on your wish list?
Love Liz xx